Check here each week for new special prices and deals! Additional offers and/or coupon codes are periodically posted to our blog (we suggest you subscribe to blog updates to stay current on the best deals). Brickmania Elite members also receive an extra 10% discount on all of the weekly specials!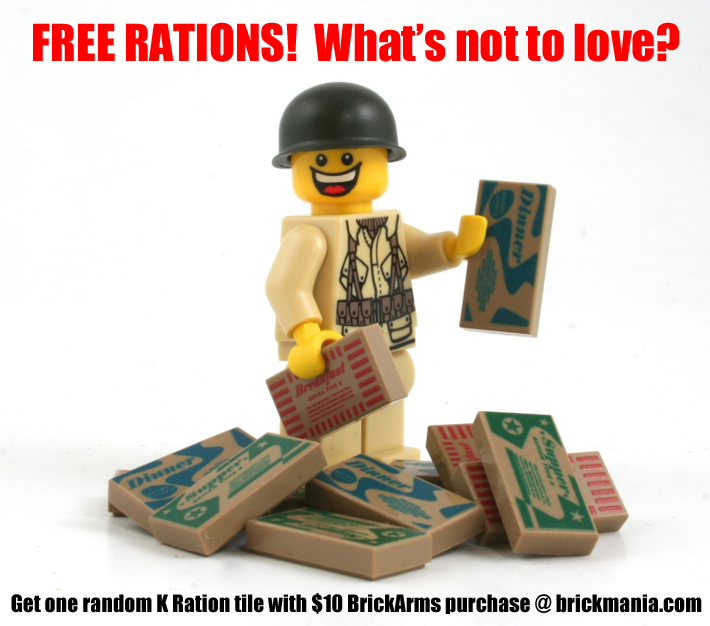 Free random custom printed K-Ration tile with $10 purchase of BrickArms products (this takes the place of the previously advertised Brickarms freebies while this promotion is in-effect).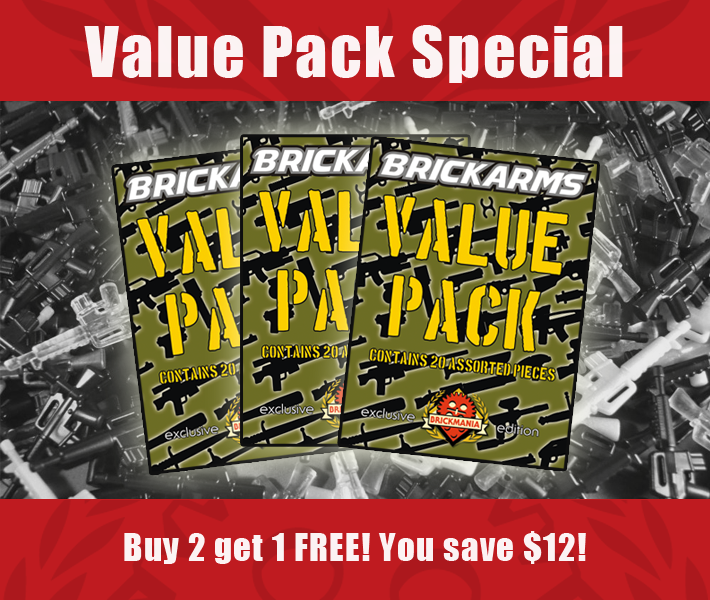 BrickArms Value Pack: Buy2 get 1 Free!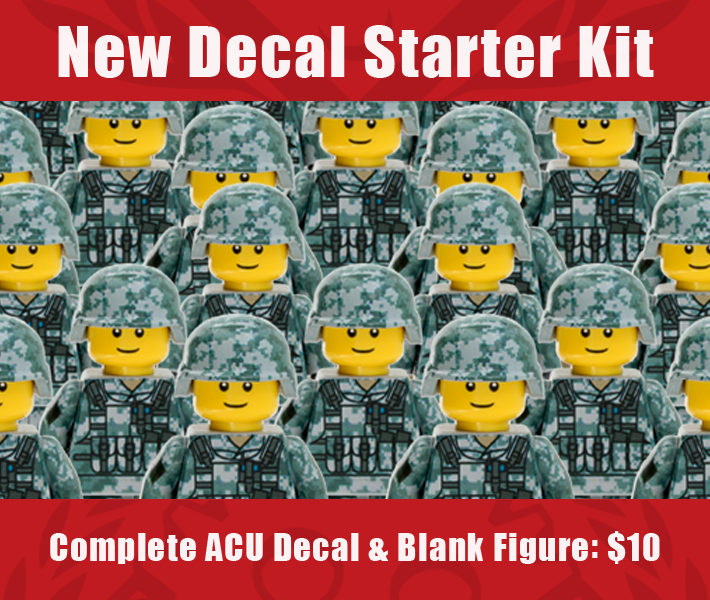 Build-Your-Own Modern ACU Decal Set Starter Kit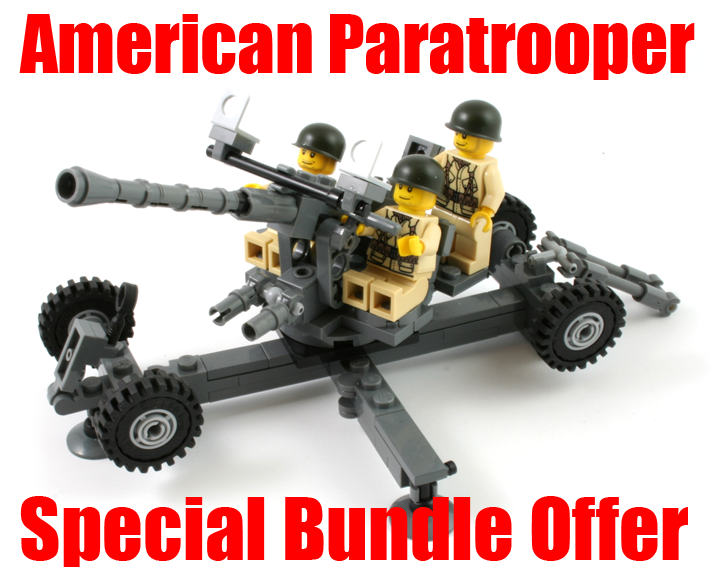 M1 40mm Anti-Aircraft Gun with Airborne Crew Pack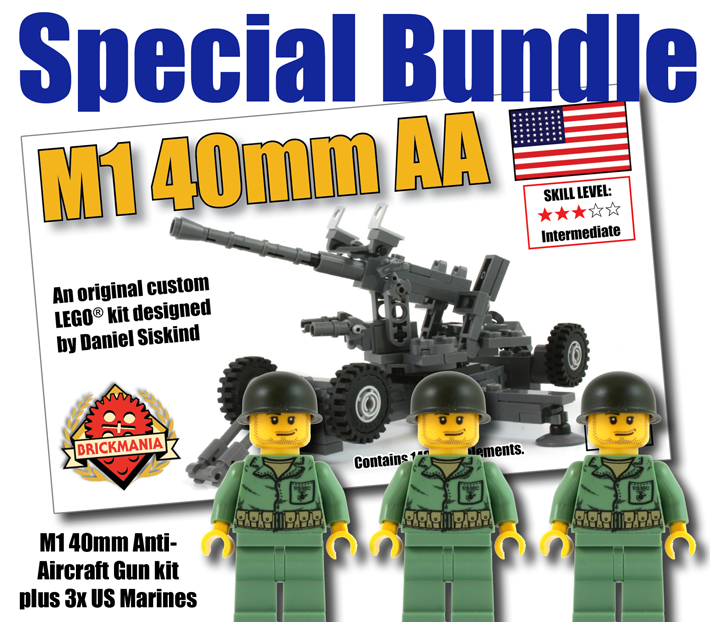 M1 40mm Anti-Aircrat Gun with US Marines Crew Pack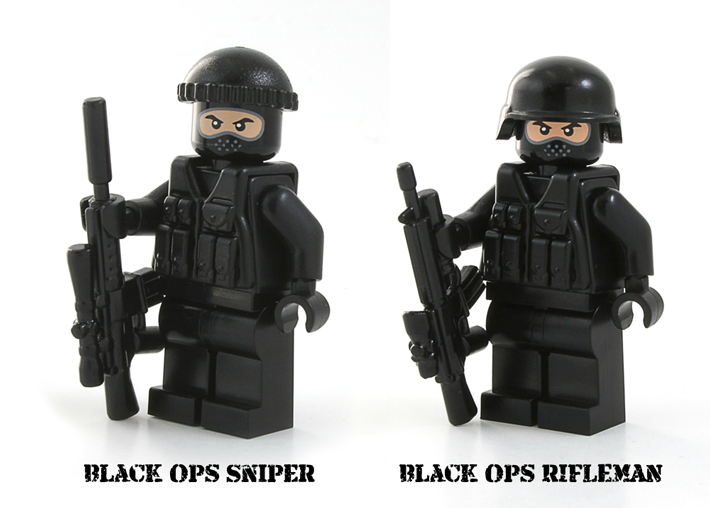 Black Ops Sniper and Black Ops Rifleman limited edition minifigs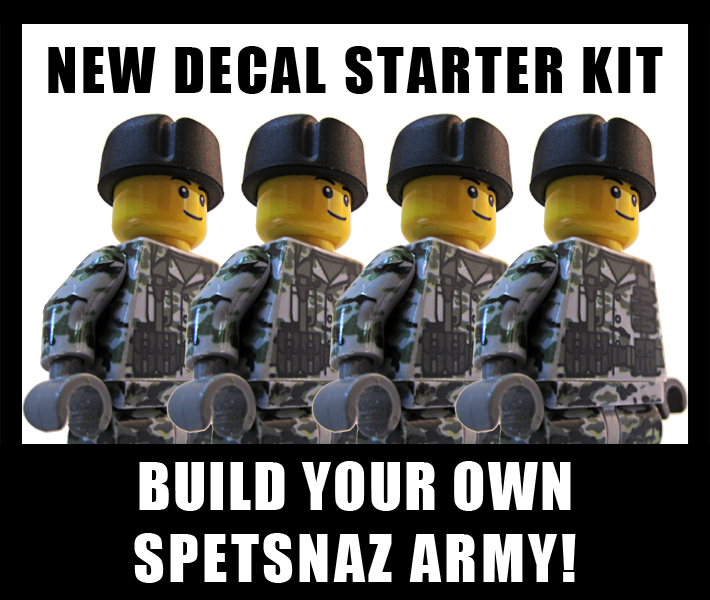 Build your own Spetsnaz commando army! Spetsnaz Minifig + Decal Kit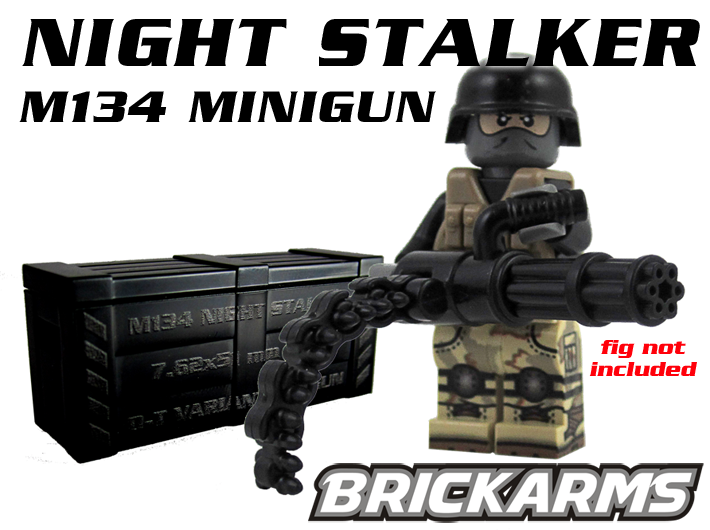 BrickArms Night Stalker all-black Minigun with black-on black crate - Brickmania Exclusive!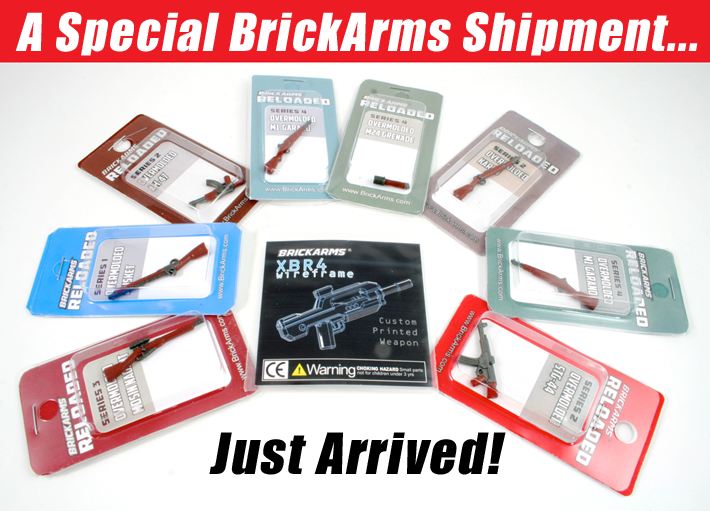 Special shipment of BrickArms Reloaded weapons and Wireframe XBR4s is here. Get 'em while they last!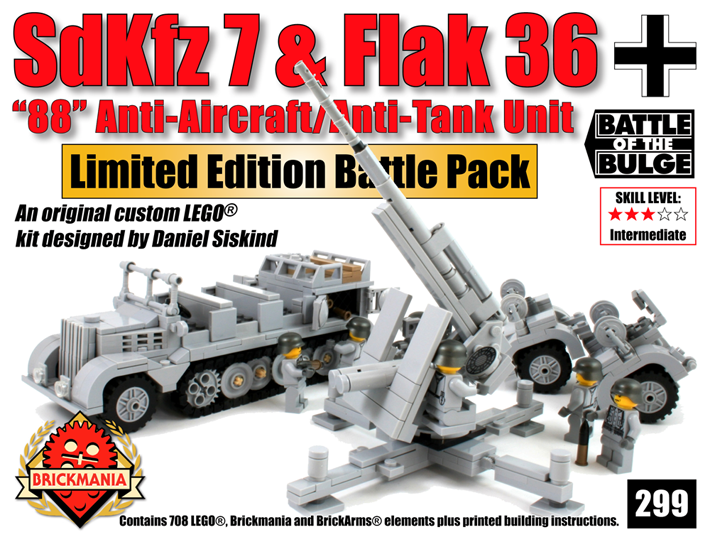 SdKfz 7 & Flak 36 Battle Pack Available for a Limited Time!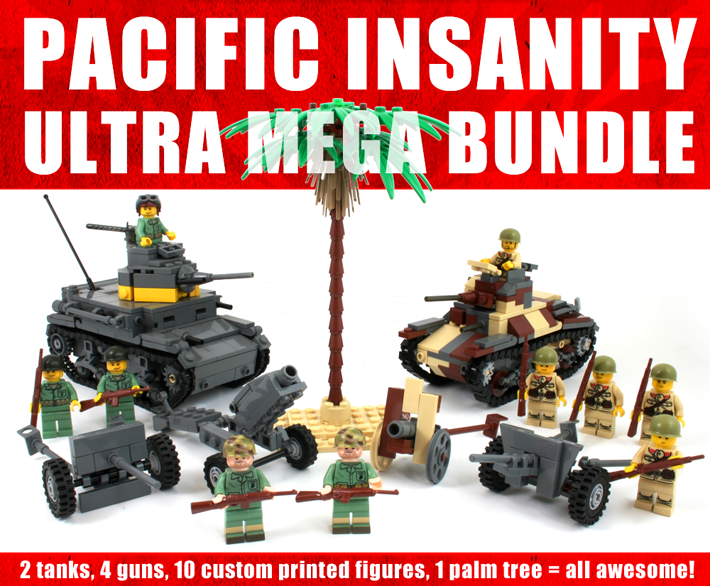 Pacific Insanity Ultra Mega Bundle - A limited edition value package!